We are in the business of mending what matters — the mental and emotional well-being of our youth.
Mending Matters works with school districts and community partners to offer customized therapeutic services for middle and high school students. By providing easy access to support, students can receive the meaningful care they deserve from qualified mental health professionals. Together, we empower young people to create a future where they are equipped to face the ups and downs that are part of life.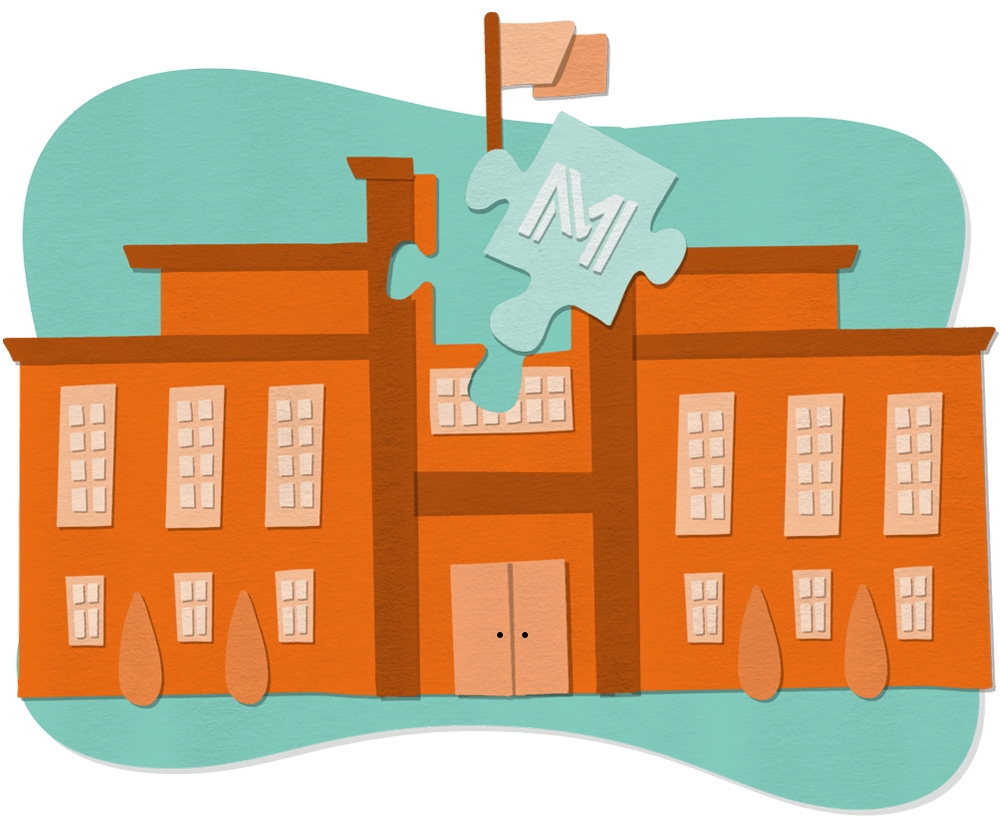 Our Story
The Mending Matters story began in 2013 when co-founders Maria Izquierdo-Hemmen and Ashley Buckner reflected on the divide between the careers they once envisioned in the field of youth mental health and the reality in which they had become entrenched. What they continuously saw was that students wanted the kind of support and guidance that saw them as individuals, not one of many service recipients. The type of support that would help them connect with others like them and reflect what was important to them.

In creating Mending Matters, we chose to challenge the status quo, to break with the traditional model of youth mental health care and to work with schools whose vision aligned with ours. Each of our students knows that when they walk in the door, we are there for them. Mending Matters is their space, a place inspired by them, one where they will always belong.

Like the lives of the students with whom we have the privilege to become acquainted, our story is far from complete. As Mending Matters has grown, we have done so without compromising our vision to provide consistent and relevant student mental health programs.
Our story is the student who opens up about their life's challenges for the first time. Our story is the student who gets a second chance after a fight on campus. Our story is the student who needs a quiet place to find comfort. Our story is YOUth.

We are honored to have you be a part of it.
OUR PROCESS
On Site Assessment

Form focus groups with students to assess their needs
Meet with administrators to hear about the challenges they face on campus

Execute and Adapt

Therapist comes on site and implements customized programs
Student & school feedback is requested to improve on existing programs

See Results

Comprehensive support for students and schools
How We Help
Our therapists are certified mental health professionals who have undergone extensive screening and background checks prior to their employment with Mending Matters. We work in partnership with school sites to determine the right therapist and services to best meet the needs of each individual school.
Meeting with school district administration and school officials to discuss their greatest challenges, we design individualized programs that provide effective solutions for their student populations. We engage students directly about their needs; identifying discussion topics relevant to their personal and academic challenges, and incorporating these topics into our programs.
We're continually evolving as an organization to meet the needs of young people, doing so without compromising our mission to provide consistent and relevant mental health support to every student we serve.

1 in 4 students report that they talked to "no one" about their problem before coming to Mending Matters. After attending our programs, students were 4 times more likely to report that they would talk to a therapist in the future.
What Students Have Said About Us
" I liked that Mending Matters was able to help me with how I'm feeling and how to deal with the problems I have been having. I also liked how opening it felt to talk about whatever I wanted or needed to get off of my mind.
–
" I liked the trusting friendly approach my therapist used and how sessions were designed to be structured yet flexible.
–
" I really enjoyed Mending Matters. The fact that I was able to express myself freely made me enjoy it. My therapist made me comfortable enough to go to her when I faced something tough.
–
" I have a place and people I can trust and feel safe around, and a place I can look forward to. It was one of my first places to go to for true support and a school family.
–